19-21 February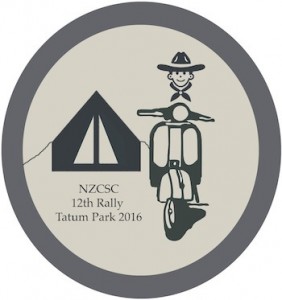 A weekend of scooter goodness.
The NZ Classic Scooter Club was started in 1995 as a register of owners of old, interesting or unusual:
scooters
mopeds
clip on bicycle motors
Stepthru's
Autocycles
Power Cycles
The NZ Classic Scooter Club is open to all people who own scooters or mopeds, no matter when they were made, as well as people interested in them. We also cater for small motorcycles (50cc). A classic is generally but not necessarily more than 20 years old. Currently there are around 100 or so members throughout New Zealand, and increasing.
Friday the 22nd April to Monday the 25th April.
If you can only go on one scooter ride a year, make it THIS one.
A 4 day, 1000 mile team ride for classic geared scooters.
An epic test of man and machine, taking in the BEST roads and scenery in New Zealand's North Island and the chance to win the amazing handcrafted MotoTT trophy
Teams of 3 or 4 riding together with points allocated each day. This year's event starts and finishes in Taupo.
Saturday 4th June – Sunday 5th June (Queens Birthday Weekend).
Idaburn Dam, Oturehua, Central Otago.
Come to Central Otago, an area known as having a 'World of Difference' and join us at the Brass Monkey Rally. This is one of New Zealand's best known and longest running Motorcycle Rallies where 1500 – 2000 motorcyclists gather annually at Oturehua to celebrate motorcycling in one of New Zealand's coldest places to enjoy a large bonfire, live band, various events and displays which makes this Rally memorable.
11-13 November Canterbury Show Weekend
Christchurch to the West Coast
Day 1 – Friday 11th Nov: Chch to the Punakaiki via Arthurs Pass & Lake Brunner. ~ 290km. Probably leave Chch from somewhere about Yaldhurst, location TBD.
Day 2 – Saturday 12th Nov: Punakaiki to Reefton, suggest via Cape Foulwind and then Millerton (Mining ghost town above Granity). ~ 220km,
Day 3 – Sunday 13th Nov: Reefton to Chch: 255km
11th annual Burt Munro Challenge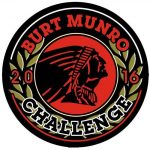 24-27 November 2016
Following the success of the 2005 movie about Burt Munro's inspirational life – "The World's Fastest Indian", the Southland Motorcycle Club created the Burt Munro Challenge to honour Burt, his ingenuity, determination, and love of speed and motorcycles.
The inaugural event was held in 2006, and it has since forged a name for itself as one of New Zealand's major motorsport events. It has a strong local & national following, and rapidly growing international interest. It attracts top New Zealand riders as well as all the weekend warriors, all provided with a variety of exciting events, fantastic entertainment, and famous southern hospitality.