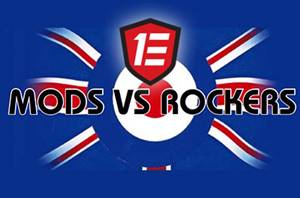 Mods and Rockers 2014
The mods and rockers were two conflicting British youth subcultures of the early to mid-1960s and 1970s.
Media coverage of mods and rockers fighting in 1964 sparked a moral panic about British youths, and the two groups became labelled as folk devils.
Direct from the horse's mouth – First European bike shop.
Spread the word, keep the date free and hopefully see you there.
Mods and Rockers – Saturday 27 September – Christchurch
The ULTIMATE bikers day out! More info on this to come, but if you haven't been before you definitely will want to and if you have been before spread the word! As a tribute to the mid-sixties in England, this ride day celebrates the identity clash between the greasy motorbike riders in full leathers and the swanky, sophisticated fashionable European scooter riders. Taking place through the streets of Christchurch, the day includes various activities to fuel the rivalry. A great event to be part of.