2010 Mad as a March hare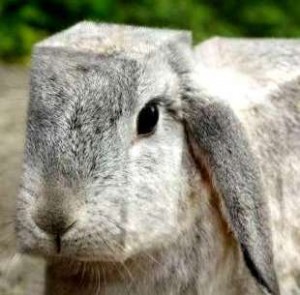 Be there or be a Square Hare!
Photos of the ride – Here and Here
The Canscoot boys organised an 1100Km ride around a few towns in the central mainland and on the west coast and I went along for look. Being the first long road trip for the PX200, I decided to trailer it the 600 odd Kms to Ch-Ch and did the usual pre flight inspection on the scooter but changed the gearbox oil and added a sheepskin seat cover. Hemi from Arrow Upholstery here in Invercargill did a great job on it (and previously the seat cover). It was very comfortable and never slipped or moved around and got a few comments from the team. Lee the printer got in touch and we used the trailer for the support crew. Lee had a scooter but with a back operation pending decided to trailer it and see if riding it was going to be possible.
Leaving from Caffe Roma in Ch-Ch on friday the 5th March were about 13 scooters and 1 Kombi Van with trailer, we were missing a couple of riders, Brent and Matt  but they caught up with us at Springfield. It was warm and sunny with not too much wind so perfect conditions for scooters !
We headed out to the west coast via Springfield and Arthurs Pass stopping for fuel and coffees along the way. Jerry, from Oamaru, had an exhaust issue on his Lammy – it fell off and he ended up picking up his honda roadbike to carry on. There was an old bus at a cafe on the side of the road where we stopped that bizarrely had a horse in it, Mister Ed looked happy enough to be in the shade but not so happy about our rowdy scooters. The road up through Arthurs Pass was a great ride and the conditions were excellent although Nicks PX came to grief on a very tight corner after apparently skidding on an old CD left on the road, luckily he wasn't hurt and the scooter just had some gravel rash.
Not far from here on one of those long single lane road bridges I was getting some photos in the layby in the middle when 3 or 4 cars started tooting thier horns. Sure enough there was another car on the bridge coming from the opposite direction that wasn't going to give way even though he was in the wrong ! Some fist shaking and expletives ensued until the lone car decided that he might just back up quietly….
We stopped at Jacksons for some refreshments and it looked like impending rain so most riders got thier wet weather gear on as sure enough on the west coast it started to rain, nothing too heavy just showery stuff down to Hokitika. We took a detour over the old Ch-Ch West Coast road along the way which was interesting in the wet on clay /gravel and chunky metal with corregations. One hairy moment on a downhill section – vespas just don't power slide on gravel, meant a decrease in speed and a serious reconsideration of riding technique !
One thing I hadn't thought of and will do for the next trip is to carry spare fuel and to wear earplugs. The fuel depends on where you are going as the scooter is economical but with an 8 litre tank your range is still limited so plan ahead for fuel stops. The ear plugs or walkman(whos got one of those ?) ipod and the like help with the constant drone and some helmet noises but as for any riding on any type of bike – pay attention to whats going on around you. The first night at Fox Glacier was spent at the local pub watching the footy where Ian from Nelson, joined the tour on his new GS200. Ian had just had the motor done up with a big bore kit and exhaust and was breaking in the motor on this trip. Mike Pasco and myself were last to leave the pub and staggered back to the holiday park.
Saturday morning was warm and sunny and after a good breakfast in Fox we took off for Haast, Wanaka, the Lindis Pass and Omarama being our destination for the night. Matt from Wellington had a flag he was going to ride with, as it was his sons birthday, and had some issues with it deploying correctly and eventually coming off the side of his scooter. Some trusty zip ties sorted that out but the flag was destined to get sucked into the motor side cowl where it was eventually partly shredded by the fan. Steve kindly lent me his GS200 to ride – what a huge difference between that and the PX – heaps more power, just twist and go – comfortable and good brakes and a heap of storage under the seat. Good gauges with everything you need and better economy on the 4stroke motor. I had a ball on it until I had to give it back – cheers for that Steve. May have to consider one with my next lotto win…. We stopped at Bruce Bay with some busloads of loopys, where Prunes decided he was going for a swim – gutsy stuff indeed considering how cold the water is, the damn sandflies and his white jockies…
The ride down the coast to Haast and then through the Mt Aspiring national park is excellent for anyone on a bike and very enjoyable on a hot windless day(hard to believe on the west coast). Before Haast we stopped at Knights Point for a break and got some photos. It was here I got a puncture and Mike Pasco gave me a hand with it – cheers Mike. The first time I have used the toolkit on the scooter and what a bonus it is to have a spare wheel. Getting the flat off is pretty easy but getting the spare back on is awkward by yourself. Watch out for the battery terminal and your crescent / ring spanner as the sparks can give you a bit of a fright. The day before the trailer got a puncture and had to be driven to Greymouth by Daryl in the Kombie with Lee and Alana and this was to be a portent for the rest of the trip. Tobys scooter had some oil problems, James had some issues with the Storm Trooper and Lee got his scooter out for a burst before having some problems with that.
We stopped at Haast for lunch and fuel and a one day cricket update where everyone tried to get a smile out of the waitress, who had another job as a lemon taster at the local lemon factory, but it wasn't to be. Even Lee couldn't get a grin out of her. It was here that we were met by Pete Groves on an SS90 from Wanaka. The smallframe looked pretty tidy and went surprisingly well with the story going that it was purchased for a miniscule amount some years previously. At this stage we had a touring party of 16 riders ! It was on through the national park where Prunes got a front wheel blowout on his borrowed Belladonna and luckily enough managed no serious injuries in the dismount to himself or the Bella. Apparently this can be an issue with some scooter tyres and tube combinations and the best fix is changing to tubeless tyres, something I think I will consider myself. Some of the group got to Wanaka early, then refuelled and headed off to Omarama up through the Lindis Pass road. This turned out to be quite a hard slog on my PX200 with a lot of 3rd and even 2nd gear to cope with the climb plus the fuel consumption just rocketed and it was good to finally make it into the garage at Omarama on the reserve tank. We checked in to the Holiday Park, so Ian and I went for a meal at the local speights pub to watch the end of the cricket and the crusaders game.
Chalky turned up on his SS180 after riding from Wanaka in 3rd gear and quite a bit later that night the rest of the tour turned up after an eventful afternoon on the lawn at the Albert Town pub. Some major mechanics were carried out by Matt (Mr Skoot) Brookes on James and Tobys scooters including boiling the piston out of Tobys scooter to free up the rings on it and after some hard work and fading light in pretty ordinary conditions it was reassembled and back on the road – classic stuff from the team. After thier arrival at the Holiday Park a few beers were had and the days events recapped with the official presentations and stuff done. There was a complaint from one of the park dwellers about the noise and the manager pedalled down to tell us off.
Sunday morning breakfast at the cafe across the road from the holiday park and back on the road to Twizel where the group split up and some went to Lake Tekapo via the canal roads and the rest of us carried on up the main road. It was here that Ian had some electrical issues with starting his new scooter, we checked the handbook and isolated the fault to a fuse for the starter motor. He got to Tekapo and purchased some fuses and kept the scooter running just in case. From there it was off to Fairlie, Geraldine and Methven where we stopped for a meal. Along the way Chalkys scooter started playing up and it was suggested that changing the gearbox oil might help, so out with the Coke can drip tray and into it, draining the oil. Have fun poking around for the drain plug if you drop it into a metal drip tray /container as it has a magnet in it. If you have an older vespa then you know that filling the gearbox up is a little awkward with out the right gear (as I found out 4 days earlier – go to super cheap autos or similar and get an oil can with a flexible spout). Matt filled up an old pump water bottle with the new oil and "pumped" it back in while the scooter was leant over – more DIY – classic stuff. Joe 90 had a jammed throttle on his Gilera200 and got a bit of a fright in trying to stop and once it was fixed – again in the grass on the side of the road – he wasn't really too keen to carry on but he eventually got back on it and carried on, good one Mike.
I had a good drag race with Julian on the german dive bomber along one of the straights and we stopped at this cool second hand shop in the middle of nowhere with Brent purchasing an old railways suit jacket for the trip back. The Cafe at Methven was a second hand shop as well and by this stage we were all keen for the run back to Ch-Ch via Rakaia. That part of the trip was where Nelly on her PX200 had a puncture and the team worked in the grass to get it sorted out. This was my least favourite part of the trip with the traffic on SH1 being pretty full on, so riding on the inside of the road verge all the way back to Ch-Ch was the safest option. Back to Lees to wait on the trailer then pack it up with my scooter and head off to my mates for tea and a good sleep.
The trip was 1200 odd kms on the scooter and a wee bit more for the trip up and back from Invers with the trailer – 3 days off work, $100 for a new tyre for the trailer, $75 for the sheepskin seat cover, I bottle of scooter oil, 10 fuel stops, 2 nights accomodation, meals, booze (crap, hope my wifes not reading this) but that aside it was just Brilliant.
Great trip and riding conditions, excellent accomodation, other than a puncture the little blue PX performed faultlessly and I met some really good people along the way.
Would I do it again ? Yep – but will have to save up and there is that GS200,250 or 300 from lotto to look forward too………yeah right !
P.S
Pete Groves had a bit of bad luck after leaving the tour and may need to try the old "boil up" trick:
"I ended up having a bit of a disaster with the SS90 – was at Albert Town pub where Matt was rebuilding Toby's T5 – I was right out of gas so grabbed about 200ml from Toby's jerry can to get me home – there was a bit of a communication breakdown which led me to believe it was premixed with oil – but turned out it wasn't – so ended up seizing the crap out of it about 400m from home!! Cruel way to end a good day! I've pulled the cylinder off and it's a bit scoured (and the pistons f..ked) – so will probably have to get it rebored. When I restored it I had it done at Automotive Engine Reconditioners in Invers so I guess I'll send it back there! Bugger. Won't do that again – I hope!"
P.P.S
Bugger, my wife did read this….