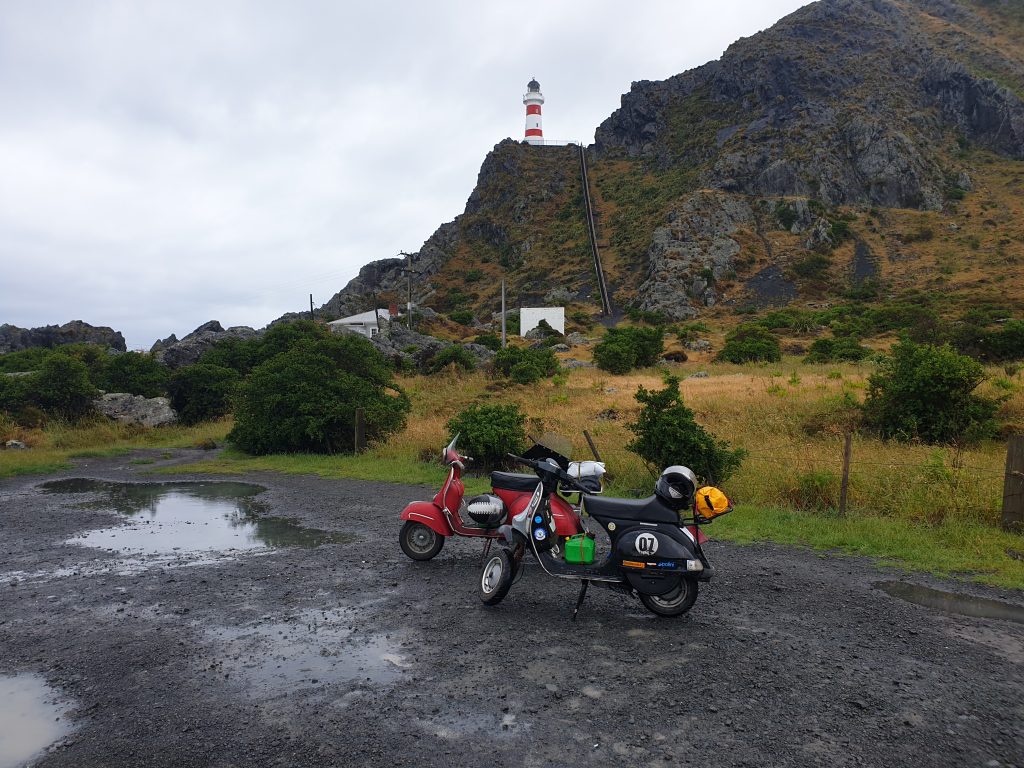 One of the Auckland guys had organised a ride to Raglan. A group of us from Wellington were keen to go there, but covid 19 put the mockers on that for the top half of the North Island.
Some of the team had been to Lake Ferry before and suggested this as a possible alternative destination. Lake Ferry is a small coastal settlement in Palliser Bay, on the southern coast of the North Island of New Zealand. It is in the South Wairarapa District, located 35 kilometres south-west of Martinborough, on the eastern shore of Lake Ōnoke.
A group of around a dozen or so scooters set off from Wellington to stay the weekend in Lake Ferry. Stopping at Greytown and Martinborough it was a great day for a ride with little wind and fine weather. we made good time getting there and we all stayed at the Lake Ferry Hotel. It is one of the oldest licensed hotels in New Zealand, situated on the shores of Lake Onoke, overlooking Palliser Bay.
The accomodation was basic but clean, had good meals and it was a great time to meet some other like minded scooterists. Most riders headed home on the Sunday but some of us went to Ngawi and then on to Cape Palliser. The view from the lighthouse is outstanding however the stairs to get up there are not for the faint hearted.
Definitely a place to go to if you havn't been there before and it looked like pretty decent fishing at the lakes outlet to the sea.