Queens Birthday Weekend
Saturday 30th May – Sunday 31st May
Idaburn Dam, Oturehua, Central Otago.
Thursday 23rd – Sunday 26th April 2015
A four day, 1000 mile team ride for classic geared scooters.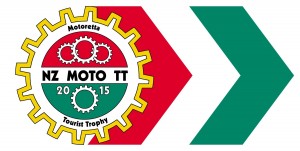 An epic test of man and machine, taking in the BEST roads and scenery in New Zealand's North Island and the chance to win the amazing handcrafted MotoTT trophy
Teams of 3 or 4 riding together with points allocated each day. This year's event leaves Wellington Thursday 23rd of April and takes in the Manawatu, Taranaki, Hawkes Bay and Wairarapa regions. The ride finishes on Sunday 26th in Wellington.
All accommodation, and 3 dinners and 3 breakfasts are included in the entry fee.
Saturday 12th September 2015
The Scooter Challenge is an endurance ride, from the sea to mountains in New Zealand's heartland. From windswept Stirling Point in Bluff to the tourist Mecca and alpine resort of Queenstown. A journey of 220 kilometers to raise funds for the New Zealand Prostate Cancer Foundation.
The Challenge is in no way a race – it's an awareness-raising and fundraising event for the survivors, families of those with prostate cancer and those committed to making a difference. By raising funds and awareness for the Prostate Cancer Foundation we are helping them continue their great work.
2015 is the 4th time running of the PlaceMakers Scooter Challenge; the next ride will be in 2017 (making the event bi-annual).
Sunday 27th September
On Sunday September 27th 2015, more than 12569 smartly-dressed gentlefolk in 391 cities from 77 countries will straddle the saddles of their café racers, bobbers, scramblers and other marvellous custom motorcycles to raise awareness and help fund the cure for prostate cancer.
Saturday 5th September
First European
114 Carlyle Street
Christchurch, New Zealand
"We have devised a cunning new format this year! Are you up for it????"

November (12)13th – 15th
Craig is leading the charge on organization of this year's ride. The basic plan for this "North of the South" ride is as below, finer details are still to be worked out. Keep an eye out here for more details as they come together:
Day 1, Friday 13th ( what could possibly go wrong): Start at Kaikoura, e.g; those from Chch travel up the night before or early in the morning, (some may even take the Thursday off work as well and make a day of it). Those from North Island can meet us there – or in Blenheim.
End point for the day is probably Havelock via Blenheim, Port Underwood, Picton and Queen Charlotte Drive. There are sealed options for those wanting to avoid the gravel. Possibility of an evening ride out to Portage for dinner and drinks via the Kenepuru Rd out around Kenepuru sound. ( 80km round trip from Havelock)
Day 2, Saturday 14th: End point for the day is Murchison via Pelorus Bridge, Nelson, Kaiteriteri, Tapawera, Glenhope to Murchison.
Day 3, Sunday 15th: North Island Folk head home via Nelson Lakes to Blenheim etc. Christchurch people head home via some shingle roads, etc.